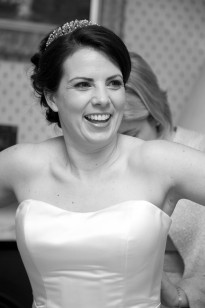 Thank you for all of your hard work and patience with me and my sister at the trial and on the day. You are the only person who almost got me to cry, with your sage words, as i left the room!! I managed to keep my composure for the rest of it. I also wanted to say to you that you made it so easy for me to ask you to change my make up and alter things slightly, Thank you!
We had a really special day, much gentler than I had imagined it to be but I am glad for it as I feel like I can remember more of it than if it had been more frantic! I think all of our guests had a great time too – we finally turned in at 4am!
I suspect that you are starting to be really busy with weddings now and weekends are no longer your own. I have recommended you to a few people who have been in contact with me.
Best Wishes and thanks again,
Alex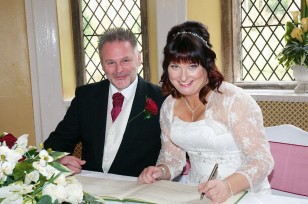 "I would just like to say a big thank you. My make up was beautiful, completly flawless and stayed that way all evening. Anne (My maid of honour)'s make up also looked beautiful she was really happy and requested that I pass over her Thanks. You really are one tallented & clever lady – I shall always highly recommend you, Thank you xxxx"
"I have worked with Victoria on a number of creative projects and occasions and firstly have to say she is a fantastic person to work with. Her make-up artistry and skills are top class and her creativity is alive with ideas (which is something I always look for when working with other creative professionals to achieve the highest quality results with my photography!) Additionally her professionalism shines each and every time and she is a total pleasure to work with, light hearted and communicative. Clearly Victoria's experience and knowledge of make-up artistry and it's application for different results is self evident and of the highest quality – she strives for the best results for the project.In my mind Victoria is very highly recommended: if you need a make-up artist you will not be disappointed and I would say to at least give her an interview!"
"I have done many photo shoots and Victoria is the Best MUA I have worked with!! I very highly recommend her x" (Hairstylist Eleanor Martin)
"Victoria provided outstanding make-up on a recent photo shoot. Being so friendly made it a pleasure to work with her. I am very pleased to of met her and would highly recommend her! Hopefully be working with you again soon x"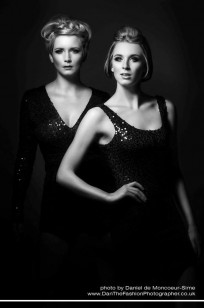 "After working with Victoria on a recent photo shoot I realised she has a strong passion and focus with her artistic and creative skills! I'm pleased to have met her and would recommend her as a very talented make-up artist."
"Victoria provided outstanding makeup on a recent photo shoot. Being so friendly made it a pleasure to work with her. I am very pleased to of met her and would highly recommend her! Hopefully be working with you again soon x"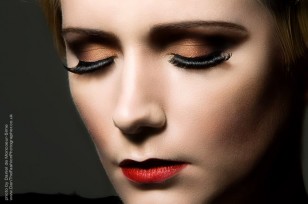 "I had the very great pleasure of having Victoria as my make-up artist for a shoot on Sunday. We went through a variety of looks, from natural through to creative. She is a fast worker and a wonderful personality. Her makeup was flawless. I cannot recommend her highly enough and I very much look forward to working with her again very soon. Thanks again Victoria for a wonderful day!"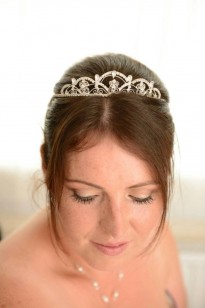 "Victoria did my make-up for my wedding and I was extremely happy with it .. Victoria is a very friendly lady and made me feel at ease highly recommend her xx"
"I have worked with Victoria on many photo shoots and I plan to work with her many more times! She is very professional and one of the most talented make up artist's I have had the pleasure of working with. 🙂 Highly recommended!" x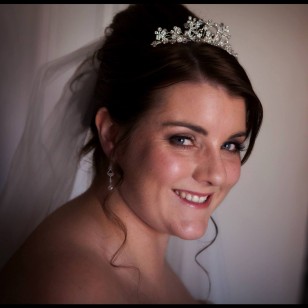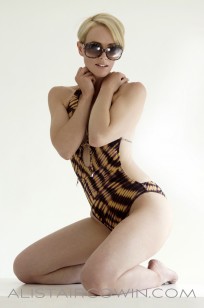 "Victoria did my make up for a shoot with Alistair Cowin a couple of weeks back and all I can say is WOW! She is a creative genius and a dab hand with a make up brush! Throughout the shoot she changed my look several times and as a result the three of us created some fabulous and varied images. Aside from her skills as a make up artist, she is also a truly lovely lady – really friendly, chatty and down to earth. Not only would I love to work with her again, I'd also be happy to share a cuppa and a natter with her some time too! Thanks so much Victoria x"  Joley, Hertfordshire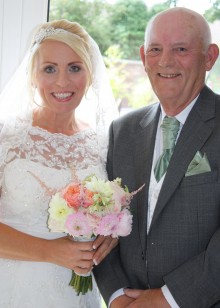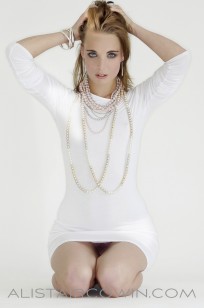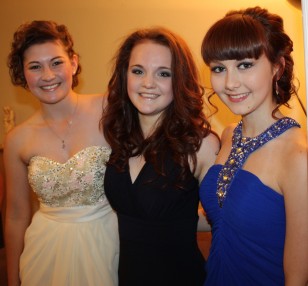 "Victoria recently worked with my daughter getting her ready for her prom. I couldn't recommend her more highly… She worked in a calm, friendly, relaxed atmosphere and her finished work was outstanding." Helen Todd-Wood, Worcester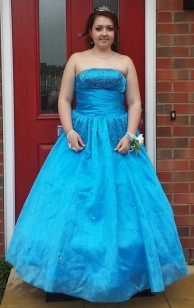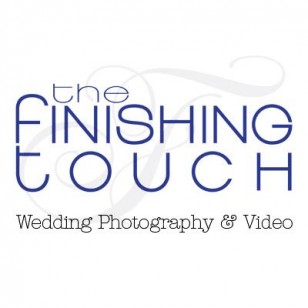 "Having worked with Victoria on our last fashion shoot, we can confidently say she has an amazing talent for what she does! We have already been recommending her to our own clients, and very much hope to work with her again on a future project." Pam Davis-Cooper, The Finishing Touch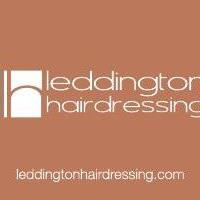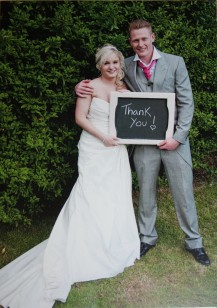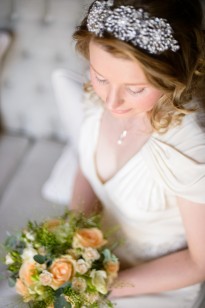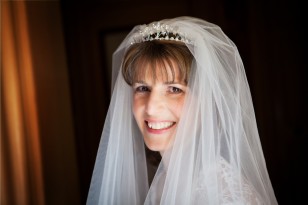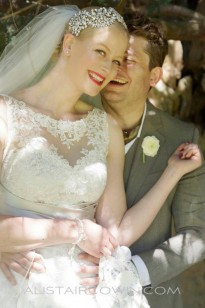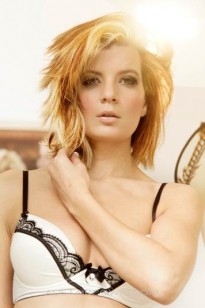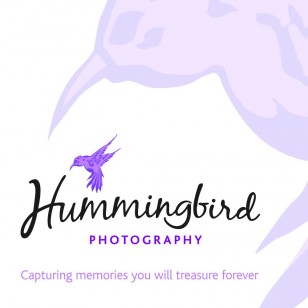 "Fabulous MUA very friendly, approachable, and trustworthy. Would highly recommend to everyone." Charlotte Baker, Gloucestershire