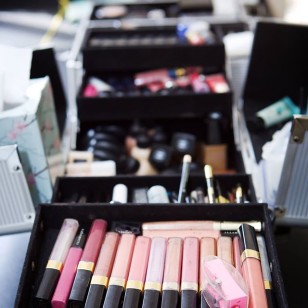 The application of make-up is a skill that ladies are expected to possess, even though we very rarely receive any formal training. We often rely upon online tutorials, or help from our mothers, sisters, and friends to help guide us through inevitably expensive trial and error purchases when it comes to choosing the right products.
My tailor made make-up lessons can be carried out on a 1-1 basis or in a small group. They are perfect for Brides-to-be who wish to do their own wedding make-up at home or for those getting married abroad that are looking for the techniques and product guidance to help them create the perfect look for their big day.
They are suitable for ladies looking to trial something a little different than their usual make-up style, or for those who simply wish to learn more about techniques and tips relating to products that are suitable for their skin types.
Maybe you're looking to wear make-up for the first time and feel daunted about where to begin? My make-up lessons will teach you about the products that are right for you and how to use them. If you feel nervous about the idea of walking into your nearest cosmetic department store and being 'sold to', then learn about the products you need and those you don't from the comfort of your own home.
All make-up lessons are tailored to your individual needs, resulting in the outcome YOU want.
Gift Vouchers can also be purchased and redeemed against make-up lessons for the perfect gift.